.
You finally decided to build your site, you've found a hosting company and launched your one-click install. What's next?
Selecting the look and feel of your site. Here is a little advice about selecting a WordPress theme.
To recap; WordPress is a platform that has made it possible for almost anyone that has basic computer knowledge with the time and patience to build their own website. As I shared in my last post on selecting a hosting provider, the One-click install launches your site in minutes. But now you need to put it's clothes on.
Here is a list of thing to consider when choosing a theme. Just like friends, you shouldn't choose them based just on good looks. You want them to have substance to reduce the amount of frustration and maintenance required!
Here is a list I made of things to look for in a good theme:
1
Is the theme Responsive? This means your site can be seen on many devices, like smart phones and tablets.
Old style themes do not adapt to the different sizes of screens now available. Although there are plugins you can add to achieve this, new designs have incorporated this feature. Since People can browse the internet on their TV's, tablets, or on their phone, you want to be sure your site is compatable with all different devices. A responsive design will say so, and many allow you to drag the corner to see what it looks like on a smaller screen.
2
Does it play nice with other plugins?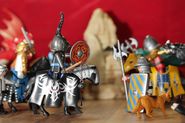 A key benefit of WordPress is that you can add almost any functionality with a plugin. However, complicated programming will break your site if you add a plugin that is not compatible. Make sure the developer/designer has made their site easy to work with, or you will spend a lot of time troubleshooting. Reading reviews and paying attention to descriptions can give you clues.
3
Go for a Up-to-Date Style and Vibrant Look
When you are just getting started, they all look alike. In building a new site, I was excited to find a theme I used a few years ago that I remembered as being very functional and easy to work with. However, once I installed it, it lacked many of the new innovations and flexibility. What's hot now in 2015 are bright bold photos, with magazine style options and with lots of great ways to display your photos. Sliders are hot, although there are plugins that can add that function if it is missing. On the other hand, themes can be changed easily, don't be afraid to experiment. If you are frustrated with it- try on another one.
4
Documentation and Customer Support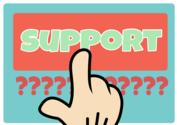 There are many themes that brag about all the many different functions it offers and multiple layouts. Once they are installed how to create those looks is a mystery. The easiest themes I've used are both free and purchased from this theme developer. I am so happy, I've become an affiliate for them. See more about that on my BLOG.
Let me know what you think, and feel free to post questions and comments below.